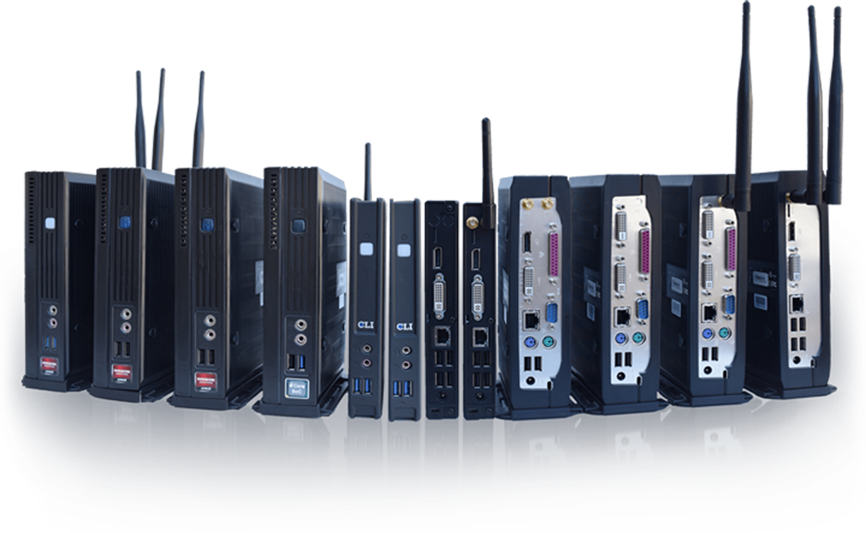 Our Approach is Centered Around Learning & Growing With Our Customers
Computer Lab International, Inc. (CLI) has been providing desktop solutions for nearly 30 years.  From our beginning in the IBM AS/400 space, innovation has been one of the keys to our success.  Our hardware and software offering, leveraging our strategic alliances with Microsoft, Citrix and VMware, provide an array of thin clients that deliver scalable, integrated and cost-effective IT solutions and services.
These alliances coupled with CLI's engineering team, have developed an offering that enables simple, reliable, and secure access to applications running on Microsoft Windows Terminal Services, Citrix Xen, and VMware desktop virtualization.  With terminal emulation included in nearly every thin client, CLI provides a comprehensive desktop and the ability to centrally manage those desktops from anywhere.
Customer satisfaction is CLI's number one priority.  CLI backs its quality products with unparalleled services and support.  Froms sales to marketing, from order processing to shipping, from quality control to technical support, every CLI employee is dedicated to exceeding customer expectations consistently.  With sales offices nationwide, or responsiveness is unmatched as is our flexibility.  CLI sells through an extensive worldwide value added reseller (VAR) partner network.  Contact one of CLI's VAR partners or the corporate team direclty for more information regarding CLI and CLI products.  "Contact us at 1-714-572-8000".